Product Description
PRODUCT INTRODUCTION
PRODUCT OVERVIEW
The intelligent direct drive system of permanent magnet synchronous frequency conversion is composed of permanent magnet synchronous motor and synchronous frequency converter. Replacing the asynchronous motor, the reducer and the hydraulic coupling of the traditional drive system, the permanent magnet synchronous motor directly drives the load, and realizes the non-pole speed control through the synchronous frequency converter. The system is characterized by high efficiency, energy-saving, low noise, low speed and high torque, maintenance-free, large starting torque and stable operation, etc. Permanent magnet synchronous frequency conversion intelligent direct drive system is suitable for belt conveyor, crusher, ball mill, three-dimensional warehouse and other mechanical equipment, and can be used as power input mechanism in coal mine, mine, wharf, building materials, machinery industry, power plant, warehouse, food and other industries.
PERFORMANCE CHARACTERISTICS
1. Improve transmission efficiency and reduce power waste
The transmission efficiency of the traditional drive system is less than 70%, and the energy consumption of its Y series asynchronous motor is only international IE1 level (equivalent to the national third level energy consumption standard). But the transmission efficiency of this system  is about 93%, and the energy consumption of its permanent magnet synchronous motor can reach the international IE4 level (higher than the national energy consumption standard), so that  the comprehensive energy-saving rate is more than 20% higher than that of the traditional drive system.
2. The system realizes soft start and maintenance-free.
 
This system uses the frequency converter to control the start-up, and can realize the slow and uniform speed start-up of the system drive, avoiding the instant big current shock of the motor start-up to the power grid, and the mechanical shock of the instantaneous torque surge to the transmission system, thus reducing the power grid fault and the mechanical fault of the system. Compared with the traditional driving mode, the dynamic safety factor is higher under the same conditions, which effectively improves the operation safety of whole machine of the belt conveyor.
Maintenance-free, permanent magnet synchronous motor adopts direct-connected driving drum, removing all mechanical driving equipment in the middle, greatly reducing the probability of failure, thus greatly reducing the cost of maintenance and basically achieving maintenance-free.
3. Power balance realization
When the system is driven by multi-motor, the power balance can be realized, and the damage caused by unbalanced output of multi-motor can be avoided, thus the service life of the motor can be improved.
4.Good heavy-load starting effect and large starting torque
The permanent magnet synchronous motor of the system can output constantly the starting torque 2.8 times of the rated load, but the starting torque of asynchronous motor used in the traditional drive system under the same power conditions is 55% of the rated load, which cannot meet the system normal starting, for which it needs to increase the motor capacity to meet the starting torque, but the normal running of its system can waste resources.
5. Low noise and high power density.
TECHNICAL PARAMETER
APPLICATION AREA
The permanent magnet motor developed by our company has been successfully used in belt conveyor.
COMPANY PROFILE
 
ABOUT US
 
ZheJiang Xihu (West Lake) Dis.n Electric Co., Ltd. is located in HangZhou, the largest anthracite base in China. Founded in May 2003, the company's registered capital was RMB 114 million, with total assets of RMB 815 million and the existing staff of over 1100. At present, our company has 6 industrial parks, divided into Xihu (West Lake) Dis.ng Industrial Park, Four Mining Industrial Park, Lock Spring Industrial Park, HangZhou Industrial Park, Xihu (West Lake) Dis. Remanufacturing Park, and Xihu (West Lake) Dis. Remanufacturing Park, covering a total area of over 650 acres.
Our company has more than 30 patents now, mainly engaged in the R&D and production of intelligent electric automation, intelligent transportation and lifting, intelligent warehousing, power system, ventilation fluid and other series of over 80 products.
Our company has registered 5 R&D institutions in ZheJiang , HangZhou, ZheJiang and HangZhou, laying a solid foundation for technical upgrading and renewing generation for products.  And it has been responsible for the production of the high-efficiency, energy-saving core technology products required by the national Eleventh Five-year plan, and the research and  development of the high-efficiency permanent magnet motor and frequency conversion control,  the key projects of national energy-saving for the Twelfth Five-year plan.
CERTIFICATIONS
 
AWARDS
1.High-tech Enterprise, Provincial Technology Center
2.Two-phase Fusion Demonstration Enterprises
3.China Quality and Integrity Enterprise
4.ZheJiang Top 100 Enterprises
5.ZheJiang Top 100 Manufacturing Enterprises
6.Following Contract and Observing Credit Enterprise
7.ZheJiang Quality and Reputation AAA-Class Enterprise
8.Small and Medium-sized Enterprises of Science and Technology
9.Technology Center of ZheJiang Small and Medium-sized Enterprises
10.ISO9001 Quality Management System
11.ISO14001 Environmental Management System
12.ISO18001 Occupational CZPT and Safety Management System
13.National CZPT Program
14.Golden Bridge Award of China Technical Market
15.Measurement Guarantee Unit
ACHIEVEMENTS
1.The first production enterprise in rare earth flameproof permanent magnet motor and flameproof flat coil core transformer for mining.
2.One of the country's 3 major mining transformation production bases, and the largest coal machine equipment manufacturing enterprise in ZheJiang province.
3.The permanent magnet direct drive motor and frequency conversion control produced by our company, have put into use in HangZhou Coal Industry Group, ZheJiang Coal and Chemical Industry Group, HangZhou Coal Industry Group and other major coal industry groups.
4.Distribution transformer products have been successfully shortlisted as qualified suppliers for National Power Grid and China Southern Power Grid.
ATTENTION
1. The payment term: We accept TT, 30% deposit and 70% balance against copy of BL.
2. The delivery time: Usually it will take about 3 months.
3. The standard of package: Usually use strong plywood case for protection.
4. Warranty: In 12 months since BL date.
SERVICE
1. Reply within 24 hours.
2. Perfect service commitment.
3. Provide services during the pre-sales, in-sales and after-sales, all the way (Including quality warranty).
4. Be free of charge in training and tutoring after sales.
CONTACT US
Foreign Trade Manager: Miss Evelin
The Basics of a Gear Motor
The basic mechanism behind the gear motor is the principle of conservation of angular momentum. The smaller the gear, the more RPM it covers and the larger the gear, the more torque it produces. The ratio of angular velocity of two gears is called the gear ratio. Moreover, the same principle applies to multiple gears. This means that the direction of rotation of each adjacent gear is always the opposite of the one it is attached to.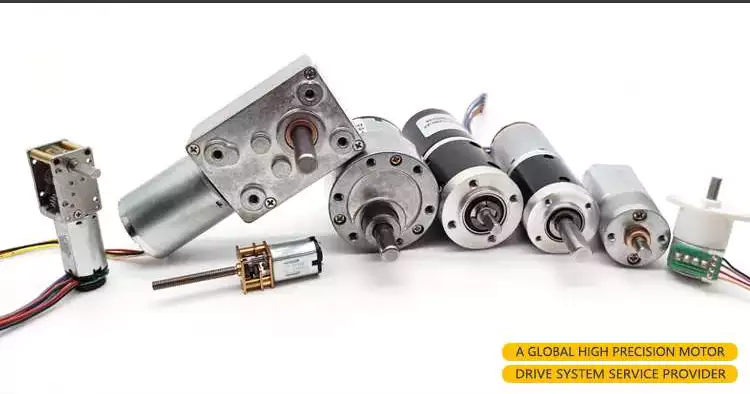 Induction worm gear motor
If you're looking for an electric motor that can deliver high torque, an Induction worm gear motor might be the right choice. This type of motor utilizes a worm gear attached to the motor to rotate a main gear. Because this type of motor is more efficient than other types of motors, it can be used in applications requiring massive reduction ratios, as it is able to provide more torque at a lower speed.
The worm gear motor is designed with a spiral shaft that is set into splines in another gear. The speed at which the worm gear rotates is dependent on the torque produced by the main gear. Induction worm gear motors are best suited for use in low-voltage applications such as electric cars, renewable energy systems, and industrial equipment. They come with a wide range of power-supply options, including twelve-volt, 24-volt, and 36-volt AC power supplies.
These types of motors can be used in many industrial settings, including elevators, airport equipment, food packaging facilities, and more. They also produce less noise than other types of motors, which makes them a popular choice for manufacturers with limited space. The efficiency of worm gearmotors makes them an excellent choice for applications where noise is an issue. Induction worm gear motors can be compact and extremely high-torque.
While the Induction worm gear motor is most widely used in industrial applications, there are other kinds of gearmotors available. Some types are more efficient than others, and some are more expensive than others. For your application, choosing the correct motor and gearbox combination is crucial to achieving the desired result. You'll find that the Induction worm gear motor is an excellent choice for many applications. The benefits of an Induction worm gear motor can't be overstated.
The DC gear motor is an excellent choice for high-end industrial applications. This type of gearmotor is smaller and lighter than a standard AC motor and can deliver up to 200 watts of torque. A gear ratio of three to two can be found in these motors, which makes them ideal for a wide range of applications. A high-quality DC gear motor is a great choice for many industrial applications, as they can be highly efficient and provide a high level of reliability.
Electric gear motors are a versatile and widely used type of electric motor. Nevertheless, there are some applications that don't benefit from them, such as applications with high shaft speed and low torque. Applications such as fan motors, pump and scanning machines are examples of such high-speed and high-torque demands. The most important consideration when choosing a gearmotor is its efficiency. Choosing the right size will ensure the motor runs efficiently at peak efficiency and will last for years.


Parallel shaft helical gear motor
The FC series parallel shaft helical gearmotor is a compact, lightweight, and high-performance unit that utilizes a parallel shaft structure. Its compact design is complemented by high transmission efficiency and high carrying capacity. The motor's material is 20CrMnTi alloy steel. The unit comes with either a flanged input or bolt-on feet for installation. Its low noise and compact design make it an ideal choice for a variety of applications.
The helical gears are usually arranged in two rows of one another. Each row contains one or more rows of teeth. The parallel row has the teeth in a helical pattern, while the helical rows are lined up parallelly. In addition to this, the cross helical gears have a point contact design and do not overlap. They can be either parallel or crossed. The helical gear motors can have any number of helical pairs, each with a different pitch circle diameter.
The benefits of the Parallel Shaft Helical Gearbox include high temperature and pressure handling. It is produced by skilled professionals using cutting-edge technology, and is widely recognized for its high performance. It is available in a range of technical specifications and is custom-made to suit individual requirements. These gearboxes are durable and low-noise and feature high reliability. You can expect to save up to 40% of your energy by using them.
The parallel shaft helical gear motors are designed to reduce the speed of a rotating part. The nodular cast iron housing helps make the unit robust in difficult environments, while the precision-machined gears provide quiet, vibration-free operation. These motors are available in double reduction, triple reduction, and quadruple reduction. The capacity ranges from 0.12 kW to 45 kW. You can choose from a wide variety of capacities, depending on the size of your gearing needs.
The SEW-EURODRIVE parallel shaft helical gearmotor is a convenient solution for space-constrained applications. The machine's modular design allows for easy mounting and a wide range of ambient temperatures. They are ideal for a variety of mechanical applications, including conveyors, augers, and more. If you want a small footprint, the SEW-EURODRIVE parallel shaft helical gear motor is the best solution for you.
The parallel shaft helical gears are advantageous for both high and low speed applications. Parallel helical gears are also suitable for low speed and low duty applications. A good example of a cross-helix gear is the oil pump of an internal combustion engine. Both types of helical gears are highly reliable and offer vibration-free operation. They are more costly than conventional gear motors, but offer more durability and efficiency.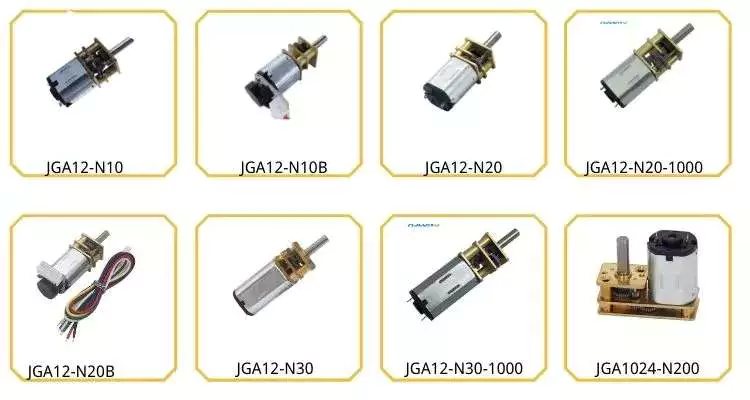 Helical gear unit
This helical gear unit is designed to operate under a variety of demanding conditions and can be used in a wide range of applications. Designed for long life and high torque density, this gear unit is available in a variety of torques and gear ratios. Its design and construction make it compatible with a wide range of critical mechanical systems. Common applications include conveyors, material handling, steel mills, and paper mills.
Designed for high-performance applications, the Heidrive helical gear unit provides superior performance and value. Its innovative design allows it to function well under a wide range of operating conditions and is highly resistant to damage. These gear motors can be easily combined with a helical gear unit. Their combined power output is 100 Nm, and they have a high efficiency of up to 90%. For more information about the helical gear motor, contact a Heidrive representative.
A helical gear unit can be classified by its reference section in the standard plane or the turning plane. Its center gap is the same as that of a spur gear, and its number of teeth is the same. In addition to this, the helical gear has a low axial thrust, which is another important characteristic. The helical gear unit is more efficient at transferring torque than a spur gear, and it is quieter, too.
These units are designed to handle large loads. Whether you are using them for conveyors, augers, or for any other application that involves high-speed motion, a helical gear unit will deliver maximum performance. A helical gear unit from Flender can handle 400,000 tasks with a high degree of reliability. Its high efficiency and high resistance to load ensures high plant availability. These gear motors are available in a variety of sizes, from single-speed to multi-speed.
PEC geared motors benefit from decades of design experience and high quality materials. They are robust, quiet, and offer excellent performance. They are available in multiple configurations and are dimensionally interchangeable with other major brands. The gear motors are manufactured as modular kits to minimize inventory. They can be fitted with additional components, such as backstops and fans. This makes it easy to customize your gear motors and save money while reducing costs.
Another type of helical gears is the double helical gear. The double helical gear unit has two helical faces with a gap between them. They are better for enclosed gear systems as they provide greater tooth overlap and smoother performance. Compared to double helical gears, they are smaller and more flexible than the Herringbone type. So, if you're looking for a gear motor, a helical gear unit may be perfect for you.